Operation & Maintenance
Wasser delivers full service from A to Z to avoid deployment of multiple agencies. We offer integrated O & M Services for STP, WTP, Softener, RO Plants, Pumping Systems, Swimming Pool Filtration System etc. Our association with our clients does not end with a project completion, as we also offer our O & M Services after successful completion which not only gives confidence to our clients but also allows us an easy access for continued efficient operation of the plant. It is our efficiency that prompts our clients to offer O & M contract for even those plants which have not been supplied by us.
Water Treatment, Pretreatment & waste water treatment are one of the important constituents of any Industry. The sophisticated technology involved in the treatment of the water used in these plants deserves a keen attention to face the problems arising in day-to-day working. In spite of all considerations and attention, majority of water treatment systems is, more or less, facing the operational problems due to the ever-varying characteristics of inlet raw water. All the critical inter-related parameters play a key-role for the most efficient and problem-free performance of a plant. The solutions of all such problems seem to be easier only with previous experience, reliability, knowledge and ability of decision making.
We provide prompt service support to our valued customers. Our Engineers/ Technicians visit the site as and when required. We recommend our O & M Service which is unmatched in the industry. We offer complete O & M Service at very competitive prices.
Manpower supply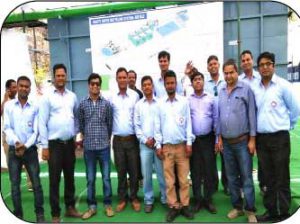 We are having a team of trained and experienced manpower involved in the overall duties related to the smooth functioning of the Water and Waste water treatment and Pretreatment Plants. The core team consists of Chemical Engineers, Mechanical Engineers, Chemists, Operators, Fitters, Technicians and Professional Experts to undertake Operation & Maintenance Monitoring Manpower Supply the day-to-day challenges involved with the smooth and efficient functioning of the water and Waste water treatment plant.
Monitoring for quality & quantity
We monitor the quantity and quality of surface freshwater and groundwater systems. This supports natural resource management initiatives and water planning. For monitoring the same our provides-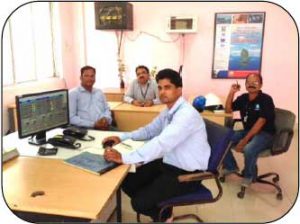 Continuous laboratory analysis of different parameters of Raw water, treated water at different stages, boiler water, cooling tower water, coal/boiler fuel analysis, oil analysis, air analysis, etc.
Cooling tower chemical treatment including deposition control treatment, corrosion control (under deposit / bacterial corrosion / normal corrosion) & algae control (bacteria count, E-Coli, SRB, Pseudomonas, yeast, fungi etc).
Boiler Chemical Treatment, quality monitoring of- boiler makeup water, feed water, boiler drum water, return condensate water, saturated steam & superheated steam.
We also maintain day to day Log Sheets & report it to all the concerned officials for making the operation transparent & foolproof through our specially developed software.
Addition to all the above we also provide additional services, viz. problem identification (if any), final water balance adjustments, water auditing, training updates, equipment up-gradation assistance & optimization of water & chemical usage.